BUILD YOUR TEAM
Dedicated Development Team
Become a better business with your dedicated developers team!
Sunztech guarantees that ht eprovided dedicated software development team can work autonomously but communicate and report the work progress as often as requested by you.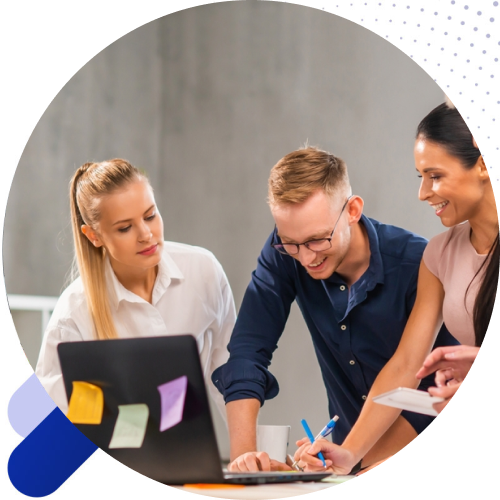 HIRE DEDICATED WEB DEVELOPERS
How would you like us to collaborate with you?
What Tools & Technologies We Are Using For Our Valued Customers
Testimonials
What Customer Saying
Over 15 years working in IT services developing software applications and mobile apps for clients all over the world.
PROS
What Advantages Our Valued Customers Get
Transparent Workflow
Applying the highest skilled engineering talent through the evaluation and outsourcing process, our dedicated teams can start delivering technology solutions and value through a transparent workflow since teams are quickly formed to implement and execute agreed plans based on your project needs.
01
Fast Scalability
Don't worry about expanding the number of members on the project team even during the process when you need it. We are masters in boosting your development capacity with quality talented engineers and experts and quickly hiring senior developers with advanced degrees and solid experience in your domain.
02
Technologies
Our engineers don't just receive tasks and write code, they think in terms of value, solutions, and solving real problems by using the most convenient technologies in each field. The development team leaders are masters in the most recent technologies to initiate, plan, design, execute, and monitor the entire development process.
03
Security
We know the matter of trust and security is one of the risks of outsourcing in general. That's why the protection of intellectual property and confidential information is the priority of our dedicated development team. To make sure this wouldn't be a problem, we have a strict non-disclosure policy which is mandatory for all hired experts to familiarize and sign.
04
Regular Report
Our dedicated software development teams make remote collaboration fully effective by delivering reports regularly to ensure you they will meet the timelines by coming up with the solutions how to best release a feature. You will be informed in case of any risks of deadline breach by attending daily syncs and reviewing reports on daily progress at the end of the workday.
05
Quality Guarantee
Sunztech guarantees the quality of its handpick developers who are ready to start your project and take care of it with the flexibility to re-prioritize and adjust to deliver the best possible product exactly according to your expectations. Our professionals can coordinate the development, operations, and testing efforts with the highest possible quality.
06
Contact
Request A Free Consultation